AniMouto
Let an imouto enhance your AniList experience.
AniMouto is an unofficial AniList extension which allows quick access to many features of AniList including your current anime and manga lists, notifications, and search.
AniMouto is designed to feel like a true extension to AniList by providing a very similar look and feel.
Get it on these webstores!
---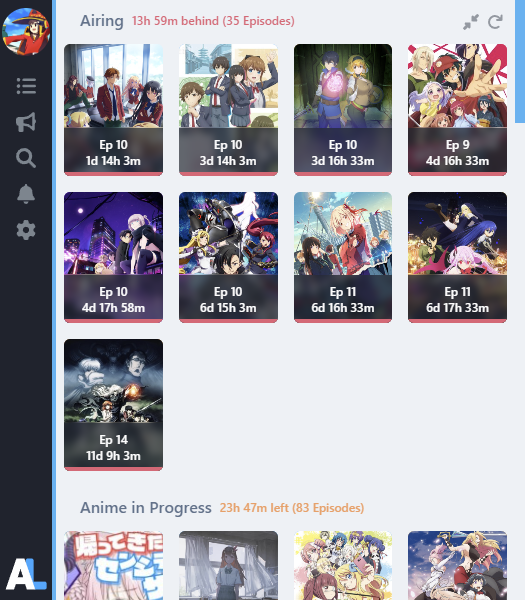 Current Media
Quickly access and increment your in-progress Anime and Manga from anywhere.
---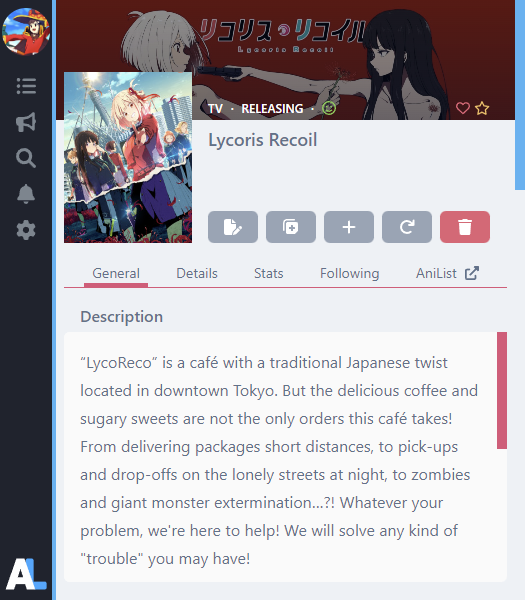 Detailed View
Get a glance at the details directly within the popup.
---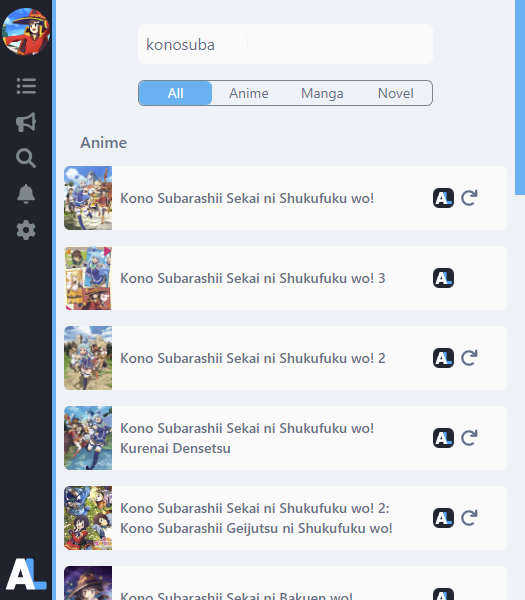 Search
Search for media without changing pages. Includes quick access to common listing functions.
---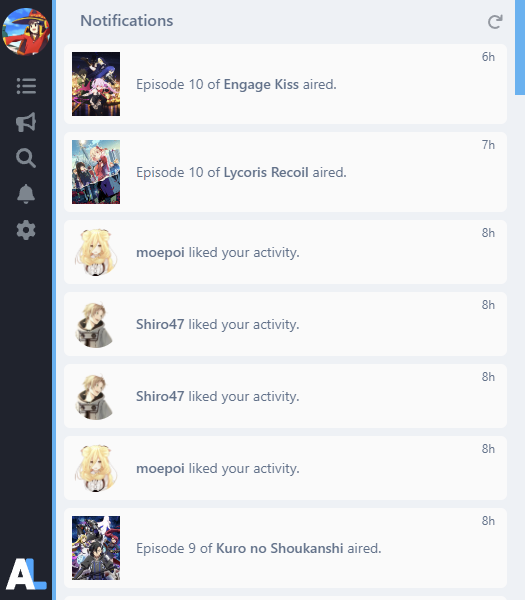 Notifications
View your notifications without opening the site. Optionally get desktop notifications as well!